The seminar on Biodiversity Conservation and Renewable Energy was organized by EWB – India, in association with EWB – GITAM University Hyderabad Chapter on 24 Feb '14. The seminar witnessed renowned speakers from the field of biodiversity and energy conservation, including the Chairman, EWB – Srilanka, Prof RanjitDissanayake.
A tree plantation drive was kicked off before the commencement of the seminar. Prof RanjitDissanayake, Shri Sanjay Gadhalay, Managing Consultant and COO, SGC Enterprises, Shri DVVSR Varma, Dr.Ashok Agarwal, Chairman, EWB – India, Prof Basavaraja and members of EWB – GITAM Hyderabad Chapter participated in the event. A total of 50 saplings were planted.
The seminar was inaugurated by Dr Ashok Agarwal and in his inaugural address he shared the need of organizing awareness programs for students which in turn might result in a concrete action in addressing the bio-diversity conservation and the use of renewable energy. He thanked the Ministry of Environment &Forests, and Deccan Development Society for supporting the program and Gitam University to join hands in making the program successful.
Prof RanjitDissanayake, in his brief address spoke on sustainability in teaching. He shared the case study of a bridge in Srilanka which was in rusted condition and there were chances of its collapse. He shared the innovative design which was used to re-establish the bridge in cost effective fashion. Prof Dissanayake highlighted the importance of Bio-diversity Conservation and stressed the need for renewable energy, specially in countries like Srilanka and India.
Sri DVVSR Varma and Prof B Basavaraja shared excellent work done by EWB-GITAM Hyderabad Chapter. They also mentioned the importance of Bio-diversity and Renewable Energy and appreciated the efforts by EWB-GITAM Hyderabad Chapter for conducting this seminar.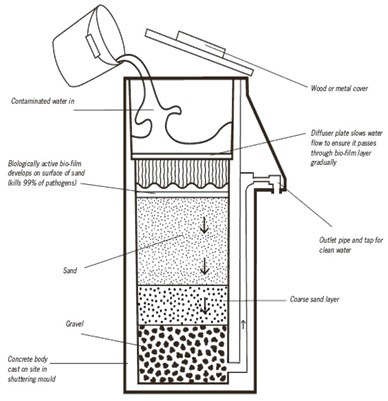 Shri R. Narsing Rao, Secretary & CF, Sahara NGO talked on the sustainability of nature. His words on conservation of biodiversity has not only made the members aware about environment around us but also boosted the moral values of the members to make the environment safe for future.
Gitam University students Vandana, presented a paper on Conservation of Tigers, and shared the present population status of tigers in India and the threats and the means to address the concern.
Joy Chokroborty talked on the topic "Into the gyre of Pollution", outlining every type of pollution and what is to be done to address the issue.
DibyatatanayJoardar presented his paper on "Ganga – Life of India, but in danger". He highlighted the need to address the issue of "Clean Ganga" and requested all citizens must join hands in this process.
The session on Renewable Energy was started by Prof Surendra. He explained the various types of solar panel available in the globe. His research work on organic cell motivated the students to work in the field of developing high efficient photovoltaic cells. AbhinawOjha presented a paper on "Sun the Power of Earth" and AmityaMallick made a presentation on"Energy the persistence of life".