Ralamandal project phase 2 is completed with the inauguration of E-lab having four computers in working conditions with the latest configuration possible. The final completion date for this project is 9th May 2015. The inauguration was done by the hands of the principal of the school itself, Mr S.S.Mourya. He was glad and thankful to the EWB-IET chapter for their help and contribution for the wellbeing of their school and students. He stated that this E-lab would benefit all 600 students of class first to tenth in numerous ways. The principal also extended his gratitude to the Director of IET DAVV for the donation of computers to their school. The principal has also assured us for the security and maintenance of the E-lab in future.
The four computers that were installed in the Ralamandal E-lab are configured with Windows 7. Programs such as Microsoft Office 2007, visual tutor, and other study materials are being loaded in advance to help students with their studies.
EWB IET chapter had installed a water purifier in the previous phase of the Ralamandal Project. Now with the installation of E-lab in this phase we are working towards the betterment of the students of the school.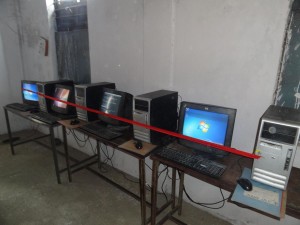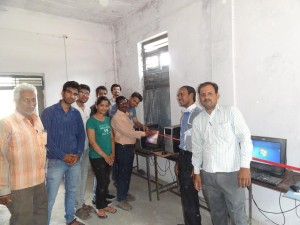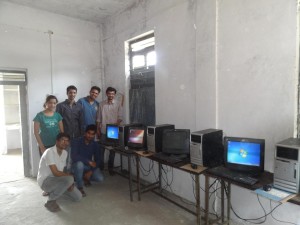 In the third phase of the project, i.e. Teach and Training drive, we plan to train the teachers and the students about computers-its proper utilization and also teach the students part of their curriculum subjects.
We would like to give special thanks to the Director of IET-DAVV Dr Sanjiv Tokekar and Dr. Vrinda Tokekar, faculty advisor EWB-IET for their constant support & help in the project which made this project successful.
Project team that contributed their time and efforts for the successful completion of this project is:
1.    Ayush Agarwal
2.    Kunal Harbhajanka
3.    Neeraja Tokekar.