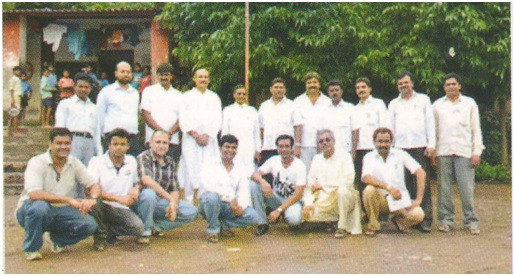 The objective has been to provide low cost sustainable solutions to economically weaker sections of our society. This project has been carried out in four  phases:
Phase I: Selection Phase –
EWB, Mumbai volunteers selected a boarding school in Thane, Maharashtra with 540 students within the age group of 6 to 16 due to the following reasons:
Isolated location, which reduces the quantum of aid reaching them
Achievements of children despite of limited resources
Willingness to work towards their development
Enthusiasm shown by the school authority as well as the students
Replace the incandescent bulbs with 36 watts Compact fluorescent lamp (CFL)
bulbs in classrooms, dormitory and office within the school premises.
Provide blankets and mats for students.
Donate used items collected by EWB Mumbai members
100 numbers of blankets, 20 numbers of mats. Other items such as toys, water bag, storybooks, pencil boxes etc., collected by were also donated.  A smile on the faces of these children was reward to the volunteers.
Phase III: Water asset development Phase –
    Construction and laying of drainage pipeline and self sustaining wastewater treatment plant (like reed beds)
Phase IV:IT infrastructure development –
Provision of 5 computers with adequate software on them along with educational software.
Equipping their computer laboratory along with software, air conditioner, UPS, wiring and furniture.
Replication to other two schools of the parent society, once the first school is equipped with IT infrastructure.