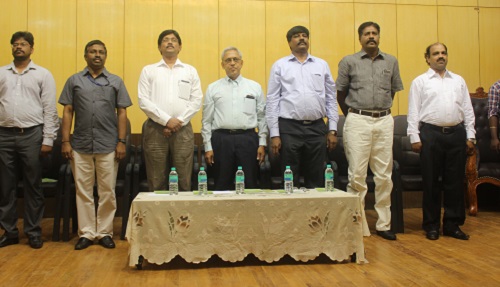 Celebration of Environment day celebration 2016 by EWB-CHENNAI along with IICHE-Chennai regional chapter & Anna University.
Event: World Environmental Day Celebration
Date: 18/06/2016
Venue: Raman Auditorium,
Theme: Go Wild For Life
The Environmental day celebration started with enthusiastic participants gathered to their part to save environment. This Mother Nature has given everything for us in our life. As humans it is our responsibility to preserve it and safeguard it as act of loyalty. With the same mind set the inaugural function of World environmental day started.  Dr. S. Kalaiselvam, HOD, DAST welcomed the gatherings and gave the welcome speech. After lighting the traditional lamp, Mr. D. Gokul, Scientist, ISRO introduced the participants about the programme. Mr. S. Sekar, Executive member, IIChe- Chennai Regional Centre highlighted about their works, the CRC team and the projects and guidance to be carried out in the Chemical Engineering field. Dr. S. Sivanesan, Dean, A.C.Tech gave a special address to the gatherings. Dr. V. Pasupathy, Scientist, National advisor FHRAI on food safety hinted on ways food habits being changed and the side effects thus having an impact on ecological balance. Dr. S. Ganesan, Registrar, Anna University gave the inaugural address.  Mementos were distributed to the guest of honours. Dr. N. Balasubramanian, Professor, Chemical Engineering delivered the vote of thanks.  The event was attended by more than 120 students,professionalmembers,professor& Industrialist .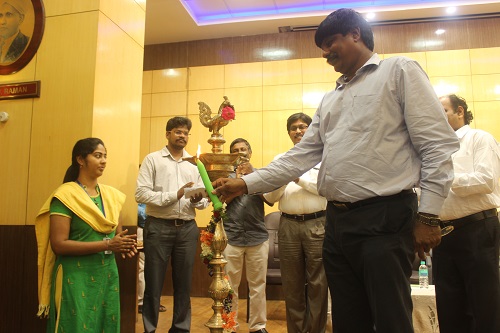 Guest Lecture 1: Mr. PlyushManush founded Salem Citizenship to protect waterbodies and has been involved in activities that protect mother Earth. "Protection of waterbodies- to create a sustainable Bio-diversity" was the topic on which Mr. Plyush started the discussion. He made a point on how Industries pollute water and the steps that he took to stop those pollutants from mixing with water. Steps that students can take to safeguard the waterbodies and joining hands with Salem Citizenship were discussed.
Students had a mind blowing lecture which was very interactive rather than the boring one side speech. Followed by this Ms. Anitha from Assist Asia gave a short introduction about her company and how CSR activities are carried out across Asia.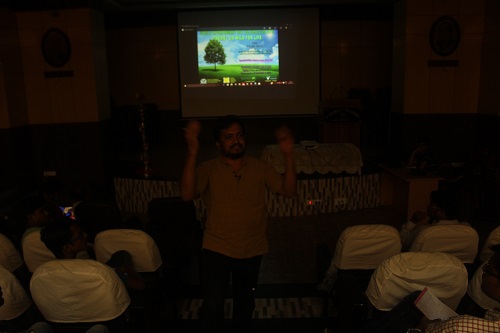 Guest Lecture 2: After a good lunch break, the session started with second lecture on "Impact of Mother Earth, Vision 2020-APJ Dream" by Mr. Balasubramanian. NallurVattam was formed by him with likeminded people to serve the community. Dr. APJ Abdul Kalam mentioned his Kodambakkam 2020 project as an inspiration for India 2020. He narrated on how Vision 2020 can be made possible by taking up projects individually for each community.
Guest Lecture 3: Professor Dr. S. GanapathyVenkatasubramanian holds nearly 22 degree and has a wide knowledge on environmental related studies. He explained how Industries misuse the law imposed on environment and the ways they escape from the legal punishments. It has been a poor situation that without knowing the duties that we need to perform towards protecting environment, we have started to destroy it. Each citizen has to realise his/her obligation towards the society was the main focussed thought behind his speech which was projected in a fun filled manner.
Guest Lecture 4: Nallakeerai is a venture that has established itself in the progress of organic farming and creating awareness on healthy and hygienic lifestyle. As our traditional way of living changes, risk in modernisation increases. People move from steel lunch boxes to Tupperware and plastic boxes, which paves way to cancer and many respiratory diseases. Likewise the changes that we adopt in modernisation increase the chances of being affected by some kind of disease at early stage. Right from the farming methods till the crops we lost were covered. Cutting down the varieties of Rice from 1,60,000 to 4 varieties was the major shocking information. These were sequentially covered by Mr. Siva from Nallakeerai on the topic "Environmental related to Farming and Biodiversity"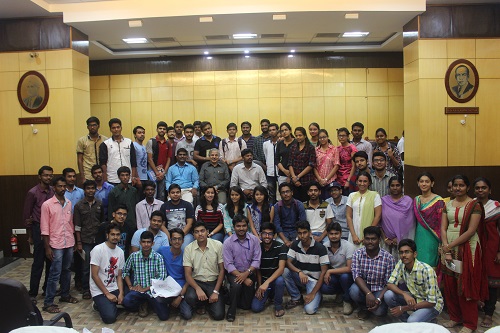 The entire day was filled with eye opening sessions and students gained an overview about Environmental facts and the ways it has to be protected