EWB Chennai Professional chapter and student's chapter along with Karma Company (NGO) are working on this E-Classroom on wheels project to benefit the people of kadappakam a small village near Chennai where this bus will go to various school to teach children apart from their regular course and create a complete different environment for them. This environment will be more interactive and fun as the student's will have a hand on experience on what they are taught. TEWFI (The East West Foundation of India) are currently operating one bus there this bus will aid further. Azim Premji Foundation provides the teaching material in various languages which is very useful to deal with all kind of people staying there.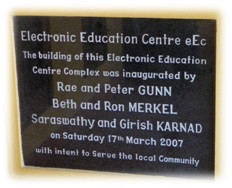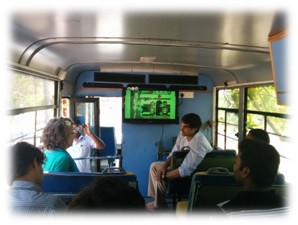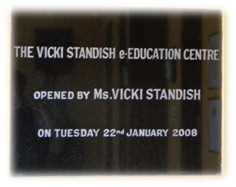 This project started in March 2014 with its first field visit to Kadappakam village to interact with people and students of local school and members of TEWFI and to have complete detail from them and their inputs. With over 4 field visits and 10 meetings we have made a great progress in our project. Mr. Sriram (Founder Karma Company), Mr. Gokul (EWB Chennai President) & Student from SRM University, Sastha University are constantly working on this project to have the optimized solutions for various problems and to create a bus which meets all the expectations from resident in village.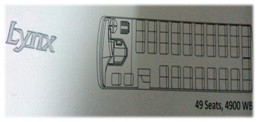 We have already purchased the bus which we will modify to meet our requirements. This Bus is Ashok Leyland LYNX 49 seater. We discussed about various issues faced by the bus currently operating in Kadappakam and have looked for the optimal solution. We have decided to install Solar Panels to meet the power need of our bus for which we have to install an Inverter to supply the electricity inside the bus and rolling shutter for protecting the solar panels. We will be using a 50" LED T.V. for giving demo and a white marker board for writing purpose. We decided to install 4 tower fans on 4 corners to get the maximum circulation for students and 1 for driver. We will keep a water cooler at the rear end of bus and storage boxes for keeping netbooks and headphones. For perfect view from the last seat we will increase the height of the seats gradually. There will be tray for every seat to keep their netbooks while using. Speaker will be installed in bus to have the maximum clarity in teaching and instructions given by trainer. We will have LAN so that every laptop is connected to one another and sharing is possible. We will have interiors that encourage students to come and learn and to provide a whole new and fun filled environment to study so that they develop their skills gain knowledge.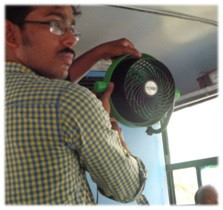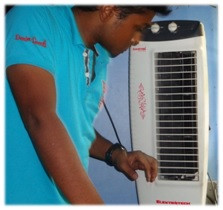 Current progress of our project is that we have decided about various equipment we need to purchase and have started talking to vendors for the same as soon as the CAD drawing is ready for our bus we will start our fabrication work firstly all mechanical related then all the electrical and finally networking and interior design.