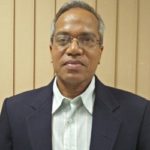 Mr Bharat Chandra Maharaj (Chairman): Mr Maharaj has 31 years experience  in organizations such as HAL Engine Division, IEL and Pratt & Whitney/A United Technologies Company.  He manages several Pratt & Whitney's and UTC India CSR projects in Hyderabad.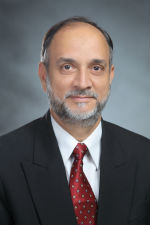 Dr Shaukat Ali Mirza: Dr Mirza has over 24 years of management, training and organizational experience both in corporate and academic cultures in Switzerland, USA, India and UAE.  He is a demonstrated leader, communicator, problem solver and strategic planner and carries a successful record of continuous business expansion and long term growth. Dr Mirza has just returned for good from UAE after establishing multi-faceted universities in UAE and his last position was President, American University of Ras Al Khaimah.  He was the founder Director of AMS School of Informatics and left behind him a successful track record.  Prior to this he held several important positions in Switzerland, USA and India. Dr Mirza is also an active member in several social and professional organizations.
Dr Ashok Agarwal: Dr Agarwal was Founder member and Ex-Chairman of EWB India and He is also on the Board of EWB International. His academic qualifications include BTech (BITS Pilani), MS, PhD (University of Minnesota). His experience include working with Bell Telephone Labs and Professor at IIM Calcutta for 18 years. He was Ford Fellow at MIT USA. Later he was founded SQL Star International and several other IT Organizations. He is on the Board of many academic and corporate organizations. Recipient of CSI Fellow.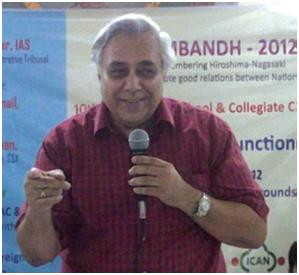 Mr Saudagar Anwar: Studied and taught in Delhi University, Shri Anwar was an officer of the 1969 batch of IAS.  He was initially allotted to West Bengal and subsequently transferred to Andhra Pradesh and held posts like Joint Secretary, Home; Principal Secretary, Medical & Health; Principal Secretary, Tourism, Sports & Youth Affairs; Principal Secretary, Panchayat Raj; Chief Commissioner, Land Administration; Vice Chancellor, Dr BR Ambedkar University; and Special Chief Secretary to 3 Governors of Andhra Pradesh. Currently he is on the Board of Directors of GVK Taj Group of Hotels, EMRI, Andhra Mahila Sabha; Shiva Shivani Institute of Management; Biological e-Pharma Co; and Oil India Ltd.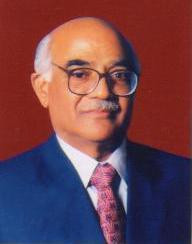 Mr Chandra Mohan: Mr Chandra Mohan is a graduate of Osmania University, Hyderabad, with a degree in Mining Engineering. He also has a Post-graduate Diploma in Ecology and Environment from Institution of Ecology & Environment, New Delhi. He worked initially in Coal, Gold, Iron Ore, Barytes Mines and later on as Assistant Director, Mines, in Andhra Pradesh Public Service Commission. He retired as Joint Director of Mines & Geology in 1999. He is a Chartered Engineer and was Chairman of AP State Centre of The Institution of Engineers (India),Bangalore.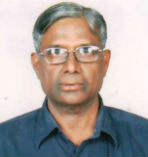 Mr PN Rao: Mr Rao did his MTech from IIT – Bombay and has more than  28 years of experience working in India and abroad.  For the  last 10 years he is involved  into community related activities through his NGO – SEEDS. As Secretary Energy Conservation Mission, a wing of The Institution of Engineers, AP State Chapter as Convener, and Director, EWB – India, involved in all their technical projects.

Mr VS Rao: Mr Rao graduated in Mining Engineering from Osmania University in 1960 and joined Tata Steel as a Manager in 1961. He served in various capacities from Manager to Director (Ore, Mines & Quarries) and retired in 1997 as Executive in-charge of Ferro alloys and Minerals. In 1997 he joined VBC Industries Ltd, as Managing Director. He has been trained in Management in TMTC, RMMDC, IMI, ASCI & NIAS. During his 47 years of service he has received several awards for professional and social service.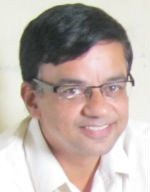 Mr Ravi Talluri: Mr Talluri is an industry veteran with 20 years track record of providing vision and implementing best practices to enhance profitability and improve operational efficiencies.  He worked for 12 years in USA  at Ford, General Motors and Applied Materials and has over 10 years of management consulting experience in India. His expertise include new product design and development, lean manufacturing, six sigma and corporate strategies. He is credited for developing and implementing corporate strategies for increasing gross margin and market share.  He is a passionate teacher, leader, and change agent. Currently, he is the Managing Director of his consulting organization and advises Indian companies to improve business and operational excellence. He is also associated with many NGO's.

Joy Desai: Joy Desai is a Chartered Engineer from the Engineering Council UK and from India and has over 20 years of enriching experience in the field of water and wastewater industries and has worked extensively on the most advance technologies and challenging projects in the USA, the UK, Singapore, Australia, Georgia, GCC countries and India. Since last 5 years, he holds many prestigious executive positions from local level to the International level with other volunteering organizations like the IET, IWA and WEF. Joy strongly believes in "Volunteers do not necessarily have time; they have the heart"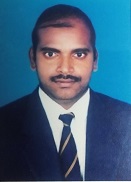 Mr Raja Manimaran: holds a bachelor degree in Chemical Engineering with a Diploma in Industrial Safety. Highly proficient in safety norms, regulations and protocol, he is a member of various related committees. Member of the Member of the Special Task Team (STT) for all the PSLV,GSLV Mark 3 launches from Sriharikota. Has done extensive research in and development of various types of safety systems for the industry.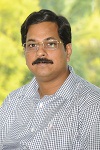 Mr. DRSV Varma has over 25 years of experience in a wide range of engineering and management disciplines, including product design, manufacturing, research and development. He is a recipient of various awards. Among them are 'Manager of the year award in 2008',Technology Award – 2002 and Titanium Medal from the Government of India, for contribution in 'Development of Precision Manufacturing Techniques' for gas turbine parts manufacture. He has presented and published over 20 papers in national & international conferences and also has 2 patents filed. Has a bachelor's degree in Mechanical Engineer and a master's in Industrial Engineering. He has also done a fellowship course in Mechanical Engineering. Currently he is a General Manager in Cyient Ltd.