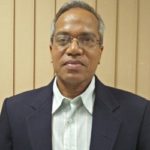 Mr Bharat Chandra Maharaj (Chairman): Mr Maharaj has 31 years experience  in organizations such as HAL Engine Division, IEL and Pratt & Whitney/A United Technologies Company.  He manages several Pratt & Whitney's and UTC India CSR projects in Hyderabad.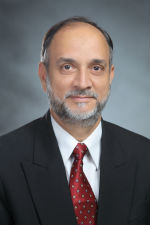 Dr Shaukat Ali Mirza: Dr Mirza has over 24 years of management, training and organizational experience both in corporate and academic cultures in Switzerland, USA, India and UAE.  He is a demonstrated leader, communicator, problem solver and strategic planner and carries a successful record of continuous business expansion and long term growth. Dr Mirza has just returned for good from UAE after establishing multi-faceted universities in UAE and his last position was President, American University of Ras Al Khaimah.  He was the founder Director of AMS School of Informatics and left behind him a successful track record.  Prior to this he held several important positions in Switzerland, USA and India. Dr Mirza is also an active member in several social and professional organizations.
Dr Ashok Agarwal: Dr Agarwal was Founder member and Ex-Chairman of EWB India and He is also on the Board of EWB International. His academic qualifications include BTech (BITS Pilani), MS, PhD (University of Minnesota). His experience include working with Bell Telephone Labs and Professor at IIM Calcutta for 18 years. He was Ford Fellow at MIT USA. Later he was founded SQL Star International and several other IT Organizations. He is on the Board of many academic and corporate organizations. Recipient of CSI Fellow.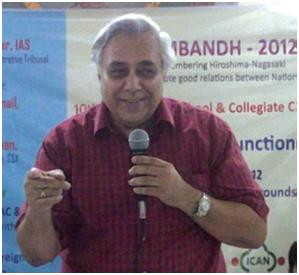 Mr Saudagar Anwar: Studied and taught in Delhi University, Shri Anwar was an officer of the 1969 batch of IAS.  He was initially allotted to West Bengal and subsequently transferred to Andhra Pradesh and held posts like Joint Secretary, Home; Principal Secretary, Medical & Health; Principal Secretary, Tourism, Sports & Youth Affairs; Principal Secretary, Panchayat Raj; Chief Commissioner, Land Administration; Vice Chancellor, Dr BR Ambedkar University; and Special Chief Secretary to 3 Governors of Andhra Pradesh. Currently he is on the Board of Directors of GVK Taj Group of Hotels, EMRI, Andhra Mahila Sabha; Shiva Shivani Institute of Management; Biological e-Pharma Co; and Oil India Ltd.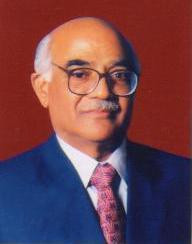 Mr Chandra Mohan: Mr Chandra Mohan is a graduate of Osmania University, Hyderabad, with a degree in Mining Engineering. He also has a Post-graduate Diploma in Ecology and Environment from Institution of Ecology & Environment, New Delhi. He worked initially in Coal, Gold, Iron Ore, Barytes Mines and later on as Assistant Director, Mines, in Andhra Pradesh Public Service Commission. He retired as Joint Director of Mines & Geology in 1999. He is a Chartered Engineer and was Chairman of AP State Centre of The Institution of Engineers (India),Bangalore.

Joy Desai: Joy Desai is a Chartered Engineer from the Engineering Council UK and from India and has over 20 years of enriching experience in the field of water and wastewater industries and has worked extensively on the most advance technologies and challenging projects in the USA, the UK, Singapore, Australia, Georgia, GCC countries and India. Since last 5 years, he holds many prestigious executive positions from local level to the International level with other volunteering organizations like the IET, IWA and WEF. Joy strongly believes in "Volunteers do not necessarily have time; they have the heart"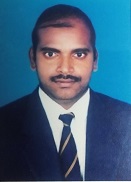 Mr Raja Manimaran: holds a bachelor degree in Chemical Engineering with a Diploma in Industrial Safety. Highly proficient in safety norms, regulations and protocol, he is a member of various related committees. Member of the Member of the Special Task Team (STT) for all the PSLV,GSLV Mark 3 launches from Sriharikota. Has done extensive research in and development of various types of safety systems for the industry.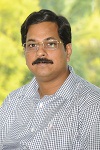 Mr. DRSV Varma has over 25 years of experience in a wide range of engineering and management disciplines, including product design, manufacturing, research and development. He is a recipient of various awards. Among them are 'Manager of the year award in 2008',Technology Award – 2002 and Titanium Medal from the Government of India, for contribution in 'Development of Precision Manufacturing Techniques' for gas turbine parts manufacture. He has presented and published over 20 papers in national & international conferences and also has 2 patents filed. Has a bachelor's degree in Mechanical Engineer and a master's in Industrial Engineering. He has also done a fellowship course in Mechanical Engineering. Currently he is a General Manager in Cyient Ltd.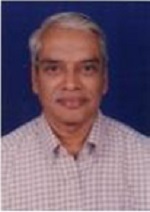 Prof. S Ramakrishna Rao: Currently, Vice-Chancellor, Krishna University, Machilipatnam, Andhra Pradesh, Prof. Rao is an environmentalist whom the country admires. Was Joint Director to Ministry of Environment and Forests, Government of India and was Hon. Director of Press & Publications Andhra University. A member of Pollution Monitoring Committee Shimhadri –National Thermal Power Corporation, Parwada, Visakhapatnam, State Level Expert Appraisal Committee Member, Ministry of Environment and Forests Government of India, Chairman of Air Pollution Monitoring Committee Visakhapatnam Port Trust, Visakhapatnam, Chairman of Environmental Monitoring, Visakhapatnam Port Trust, Visakhapatnam, I/C Director Consultancy, Projects & Collaboration(CPC),GITAM University.
Has done a lot of consultancy work throughout the country, which includes NTPC – Periodic monitoring for Air and Water Quality, 2000, NTPC – Impact of Fly ash on the vicinity of Simhadri power plant, Visakhapatnam and many others.
He is a Member of the User's Committee for the Centre for Nuclear Techniques, Andhra University, Member of CFE Committee to clean the local industries appointed by Pollution Control Board, Member of the Public Hearing Committee on the HPCL's Visakha LPG import facility project – exam panel 1998.
He has published 41 national and international papers in reputed journals and 85 conference papers. He has guided a number of PhD scholars in completing their doctoral theses.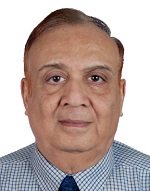 Mr. Rajeev Lal has been a doyen in the IT industry for over 45 years. During his career, he successfully helped large companies in India, US and Europe leverage the power of global workforce in Engineering Services and Information Technology. He is a Director on the Board of Belcan India Pvt. Ltd.
During his illustrious career, he has headed a number of iconic organizations and won many accolades for his contribution. He has been actively engaged in numerous charitable initiatives and social welfare projects throughout.
He has been a guest faculty on MIS & Computer related training / seminars at various well-known institutions in India and abroad.
He has presented numerous papers in the local and international conferences/seminars and has contributed articles in various computer magazines and newspapers on IT. He published a book "A Star is Born" in 2014.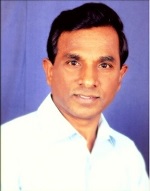 Mr.Hari Adavalli (Alternate Director to Mr.DRSV Varma): Mr. Hari Adavalli holds a Master's in Tool Design and Manufacturing with 29+ years of Engineering experience. He joined Cyient in 2012 as General Manager and Discipline Chief. Is a Value Engineering & FMEA practitioner with certification. Has published "DFMEA Handbook ", for the benefit of Cyient Engineers.
He started his career with Bharat Earth Movers where he was responsible for Product Indigenization and Tool Engineering. Had a long stint with Mahindra & Mahindra in its Research Center and was responsible for New Product Development of MUV & tractors. Executed more than 300 Projects in Value Engineering at M&M, among which 'Small 15 HP tractor development' was one of his key achievements. He has 2 Patents to his credit.
He has participated in the E-Learning initiatives of EWB India for the benefit of the poor children and feels that a lot needs to be done by the young students through a structured Social Internship for the benefit of poor children to provide better education.
Hari believes that every individual has to contribute at least 5% of his valuable time for the benefit of underprivileged children.