Event 1: Sponsoring First Aid Kit to GovtHr Sec School, Virudhunagar Dist.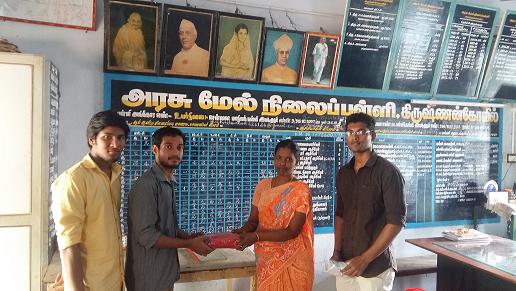 EWB India – KLU Students Chapter President Mr. V. Srinivasan along with his IV – MechEngg Students Sponsoring First Medical Aid Kit to HM – Govt. Hr. Sec School, Virudhunagar Dist.
As pre requisite for Medical Advice Program for High School Students, Student of Kalasalingam University, Krishnankoil Sponsored – First Aid Medical Kit comprising of basic medical / caring to the Head Master In-charge of GovtHr Sec School, Virudhunagar Dist. A date has been fixed to provide correct advice on teen life of Higher Secondary School Students.
Event 2: Sharing basic need with Junior Cadre (Elementary) Govt. School, Krishnankoil through Wish Tree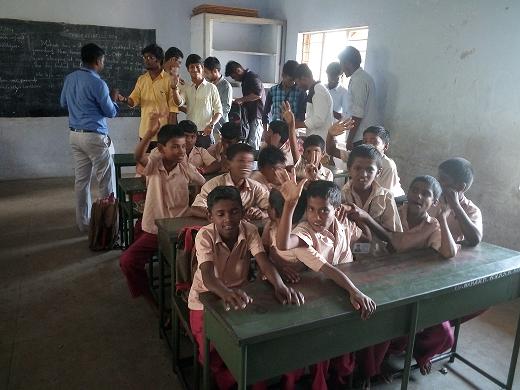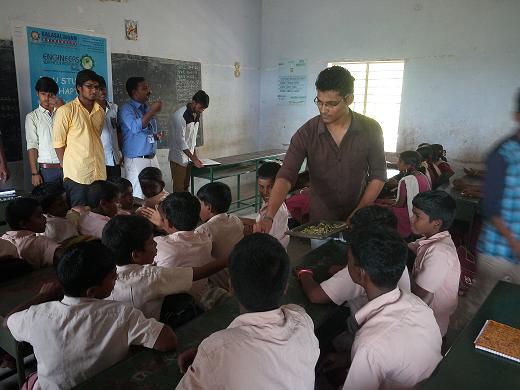 EWB India – KLU Chapter Faculty Advisor Dr. Adam Khan M introducing students a new way of sharing joy and how to taste the happiness of junior kids from rural area. A step has been initiated to share basic need of Junior School students; a Wish Tree concept adopted.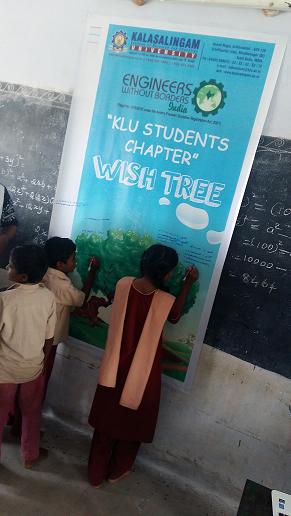 Faculty Advisor and Students of EWB India – KLU Chapter organised an event to share the basic need which was missing rural background area kids. Junior class students are entertained with sweets and basic information on Societal Development. Faculty Advisor introduced EWB India and KLU student's activities towards societal development for the benefits of rural people. The wishes of each and every students are listed and immediate action has taken to supply their needs 100%. The financial support / sponsors are EWB India – KLU Chapter students of Dept of Mechanical Engineering. Orientation program for Junior School students on Nation Development.