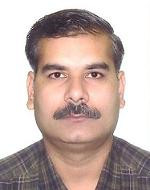 Dr Sandip Deshmukh, Asst Professor, Dept of Mechanical Engineering, BITS Pilani, Hyderabad Campus (Energy & Environment): Dr Sandip Deshmukh is Assistant Professor in Mechanical Engineering at Birla Institute of Technology and Science (BITS), Pilani – Hyderabad Campus. Before joining BITS, Pilani Hyderabad Campus, Dr. Deshmukh was working at the Centre for Environmental Strategy, University of Surrey, Guildford, UK as a Research Fellow.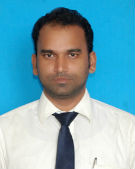 Dr. Kaizar Hossain, Post- Doctoral Fellow, TWAS- USM, Italy (Environmental): Dr. Kaizar Hossain worked as an Associate Professor and HOD Civil Engineering at PACE Institite of Technology and Sciences, Ongole and as Assistant Professor at GITAM University; Hyderabad Campus. India Dr. Kaizar received his Ph.D. in Environmental Science from GITAM University in 2013. He was awarded the prestigious author scientific credits from OMICS publishing group, USA. Recently he became a member of The Word Academic of Sciences, Italy, to promote pollution mitigation research for developing countries. He has been selected as Editor in-Chief, International Journal of Sustainable Energy and Environmental Research and several other reputed journals.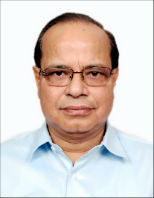 Mr Anil Kumra, Chairman & Managing Director, Allied Energy Systems Pvt Ltd and Altech Infrastructure Pvt Ltd (Energy): Mr Anil Kumra is a Graduate in Science from University of Delhi and a Graduate in Chemical Engineering from Punjab University.   A result driven, self-motivated and resourceful Managing Director with a proven ability to develop and strengthen the management teams. As the Promoter Director, he was instrumental in forging a joint venture company named Tetra Tech India Ltd between Tetra Tech EMI & Technofab Engg Ltd for environmental consulting business in India.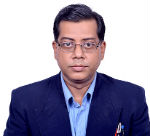 Prof Faisal Zia Siddiqui, Aligarh Muslim University, Aligarh (Waste Management): Prof Faisal Zia Siddiqui is an environmental engineer having 16 years of experience in the field of solid waste management, waste water management, environmental audits, EIA/EMP studies and policy planning.  Prof Siddiqui obtained his BSc in Chemical Engineering in 1996 from AMU and MTech in Energy and Environment Management in 2001 from Indian Institute of Technology (IIT), Delhi. He has numerous publications to his credit in various International and national conferences, seminars and journals. He is presently working as Assistant Professor at AMU and pursuing research at JMI University in the area of landfill gas recovery.
Prof. S Ramakrishna Rao, Environmentalist (Environment): Prof. S.Ramakrishna Rao is an environmentalist whom the country admires. He was joint Director to Ministry of Environment and Forests, Government of India,he was Hon. Director of Press & Publications Andhra University. He is a member of Pollution Monitoring Committee Shimhadri –National Thermal Power Corporation, Parwada, Visakhapatnam, State Level Expert Appraisal Committee Member, Ministry of Environment and Forests Government of India, Chairman of Air Pollution Monitoring Committee Visakhapatnam Port Trust, Visakhapatnam, Chairman of Environmental  Monitoring, Visakhapatnam Port Trust, Visakhapatnam, I/C  Director Consultancy, Projects & Collaboration(CPC),GITAM University. He has done lot of consultancy work throughout the country which includes NTPC – Periodic monitoring for Air and Water Quality, 2000, NTPC – Impact of Fly ash on the vicinity of Simhadri power plant, Visakhapatnam and many others. He has published 44 national and international papers in reputed journals and 88 conference papers. He is a Member of the User's Committee for the Centre for Nuclear Techniques, Andhra University, Member of CFE Committee to clean the local industries appointed by Pollution Control Board,Member of the Public Hearing Committee on the HPCL's Visakha LPG import facility project – exam panel 1998. He has guided 11 Phd scholars and 4 Doctorate thesis has to be submitted.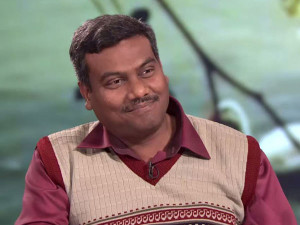 Mr C Srinivasan Vellore, Task Force Member on Total Sanitation Project, GOI – Sanitation (Sanitation & Environment): Mr Srinivasan is a Bachelor of Science in Mathematics from Voorhees College, Vellore and graduated from University of Madras. He is the Project Director & Consultant, Solid and Liquid Resource Management (SLRM), Indian Green Service (IGS).  He has designed and coordinated various environmental projects during the last 21 years and received numerous awards and commendations from Government organizations in Tamil Nadu and NGOs.