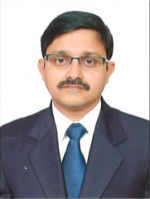 Mr Mangesh Gupte:  Mr.Mangesh Gupte currently Heads the Corporate Social Responsibility and Sustainability Development at ACC limited. He is a member of Advisory Board of ITRA – Planning Commission, Steering Committee UNGC's CEO Water Mandate, and other sustainability related forums. He has published five national and international publications. Mr.Gupte has received Commonwealth Scholarship Sponsorship for pursuing research within Developing Country Context
Mr Mahesh Patel:  Mr Patel leads Pratt and Whitney's Global Engineering Sourcing team. He is a Member of UTC's engineering commodity team and his past experience includes 10 years at Larsen & Toubro in India and 14 years at GE in the US.  Mr Patel has been involved with EWB India team at Infotech Hyderabad for several years and has been instrumental in supporting various activities.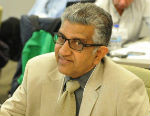 Dr. Raj Rajaram: is a geotechnical and environmental engineer with 40 years of experience in sustainable environmental management. He opened and managed the operations of Tetra Tech India Limited (TTIL) in Delhi from 1994 to 2002. Dr. Rajaram has authored over 40 Technical papers and published two books. He obtained his B.E. from Osmania University, Hyderabad, India, in 1970, a Ph.D. from the University of Wisconsin in 1978, and a J.D. from the Illinois Institute of Technology, Kent College of Law,Chicago, in 1991. Dr. Rajaram is currently a partner at IIG Global, a firm he co-founded in 2013 dealing with technology transfer, energy and municipal infrastructure design and construction, and sustainable resort development. Currently, he is President of Pratham Chicago (www.prathamusa.org), a non-profit dedicated to the motto "Every Child in School and Learning Well" and was Past-President of the Lions Club, Oak Brook, Illinois USA.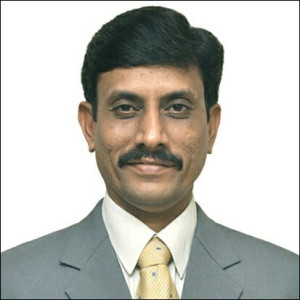 Mr Jitendra Sambre: A postgraduate in Electronics and Telecommunication Engineering from Government College of Engineering, Pune, Mr Jitendra has a wide design experience in the field of Instrumentation, Control & Automation, SCADA, Telecommunication, Fibre Optic and Radio Communication systems (VHF, UHF & Microwave) and Networking projects for over 22 years in India & abroad. He has extensive experience in Network Planning, Design, Detailed Engineering, Installation, Testing & Commissioning of Telecommunication Networking systems for utilities and industries. Mr Jitendra is also a Chartered Engineer (EC-UK). He is currently working as Chief ICA Engineer on Water & Waste Water projects from, US, UK, Australia and Singapore region. Mr Jitendra is also functioning as Office Leader and Project Facilitator (US region) at Black & Veatch Consulting Pvt Ltd (India).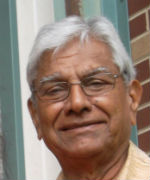 Dr Prakasam Tata: Dr Tata  is currently serving as a Distinguished Professor of Environmental Sciences and Health in the Department of Community Medicine at the Maharajah Institute of Medical Sciences, Nellimarla, Viziangaram District, Andhra Pradesh, India. He is also serving as the Executive Director of the Center for Waste Transformation Technology, Wheaton, IL, USA, which is a nonprofit organization.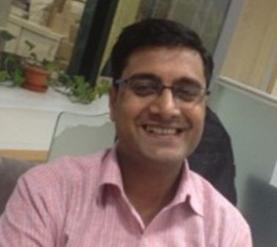 Mr. Amit Gupta: Amit Gupta completed his Masters in Human Resources & Masters in International Business from Institute of Management Technology (IMT), Ghaziabad in addition to his certification as a Human Resource Professional (United Kingdom). Over the past 15 years, Amit has developed his leadership and project management abilities by virtue of his association with diverse industry verticals including Engineering, IT, Telecom, Manufacturing & Healthcare. His professional certifications include Franklyn Covey's 'Seven Habits of Highly Effective People', Ken Blanchard's 'Situational Leadership'; Six Sigma, and Psychometric Assessment. He specializes in conceptualizing hiring strategies for the organizations, formulating policies and processes, change management and delivering quality results for the projects/business verticals. Amit has been instrumental in establishing the first professional chapter in the National Capital of India for Engineers without Borders. He currently leads and drives the initiatives for EWB India Delhi/NCR Chapter established by Bechtel India Pvt. Ltd.
Mr. Amit Arora: Mr Amit Arora's academic qualifications include BE (Meerut University) and EPGBM (IIM Calcuta). His experience include working with National Chemical Laboratory, Pune, Invensys IPL, Hyderabad and Cognizant Technology Solutions, Hyderabad.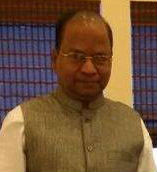 Mr Maram Veerapratap: Mr Veerapratap is a retired Additional General Manager from BHEL and the Director of Pivosia Engineers Pvt Ltd., Bangalore/Hyderabad.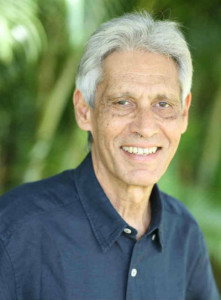 Prof Ali Uddin Ansari: Prof Ali Ansari was the Founder and Ex-Chair of EWB-India. He obtained his BS from Aligarh Muslim University and an MS and PhD from the University of Florida in mechanical engineering. He has worked and taught at a number of universities in United States and India and has been active in promoting environmental and social causes related to engineering.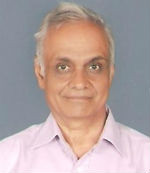 Prof. K.L.Srivastava: K.L.Srivastava obtained B.Tech. in Agri.Engg. from  G.B.Pant Univ. in 1966 and M.Tech.  in Agri. Engg. from IIT Kharagpur in 1972. He worked as an Associate Professor in Orissa University of Agri. and Tech., Bhubaneshwar and Senior Scientist at ICRISAT Hyderabad. Later, he worked as a Consultant in bi-lateral development projects in Andhra Pradesh and Orissa. He has authored over 30 research papers.
Prof. Srivastava is passionate about education and social development. Presently, he is working as Director of Centre for Social Initiative and Management (CSIM) Hyderabad. In this role, he is organizing social entrepreneurship and leadership training programs for grooming social change agents. The alumni of CSIM are making significant contributions in social sector in different parts of India.
The spirit of volunteerism emanates from his credence that the organizations must support the communities they work in. He lives by the principle that "the best way to do good to yourself is to do great to others".